PCB COASTERS
Though these immersion gold plated pieces were originally designed to be used as coasters, you could use them to decorate your home and office anyway you want.
- Space COLLECTION -
This collection features 10 magical space-themed designs. The artist brilliantly combines the elements used to fabricate printed circuit boards (PCB) such as traces, copper, immersion gold, soldermask and silkscreen to create beautiful art.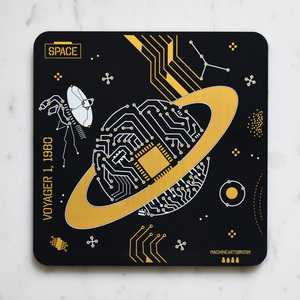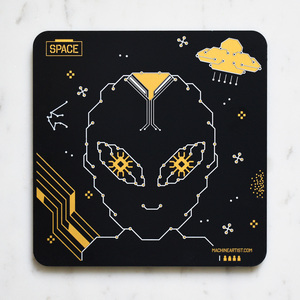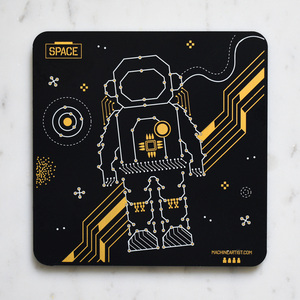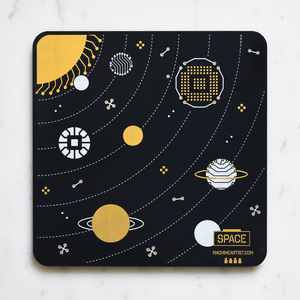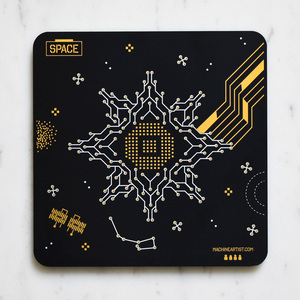 The Space Collection consists of 5 PCB coasters. Each PCB coaster has a different design on each side. The following is a list of all 10 designs: Saturn & Rings, Alien & Spaceship, Astronaut & Earth, Solar System & Sun, Star & Constellations.
SHOP NOW