LASER CUTTING
METAL INDUSTRY
There are many different methods in cutting using lasers, with different types used to cut different material.
Contact us and ask for the cut, material and design you want!
NEW GENERATION
OF 3D PRINTERS
In 3D printing, objects can be of almost any shape or geometry and are formed under computer control to create any object.
Begin to create now!
HIGH PRECISION
CNC LASER
This technology is used in the manufacturing sector, involves the use of computers to control machine tools like: lathes, mills, routers,
Use the best technology with us!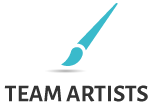 Do you want to join the team of machine artists who make up our catalog?
Unlike traditional art like painting and sculpture, art made with Precision Machines require artists to control their tools (the precision machine) indirectly usually through a software interface. If you are a Machine Artist and you are interested in exhibiting and selling your art on our website please email a short description of your art including photos and the technology behind the art to support@machineartist.com
JOIN US